SCROLL DOWN TO SEE THE LATEST UPDATES!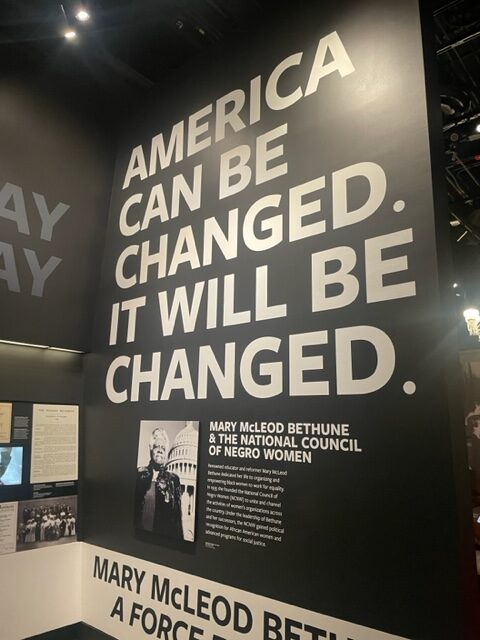 I was invited by the organizers of the BIPOC fest to speak on a panel called the Teen Summit. The panel was focused around books that were banned and how it made an impact on high schoolers who are directly impacted by this. Students from CFISD and Katy ISD were part of this discussion. We discussed our personal experiences about how these banned books are not 'pornographic' or explicit in content. Instead they are about other races (non white) or homosexuality which just puts some people outside their comfort zone. We also discussed how these books are a great resource to students of color or LGBTQ community and about a lack of diversity in the current curriculum.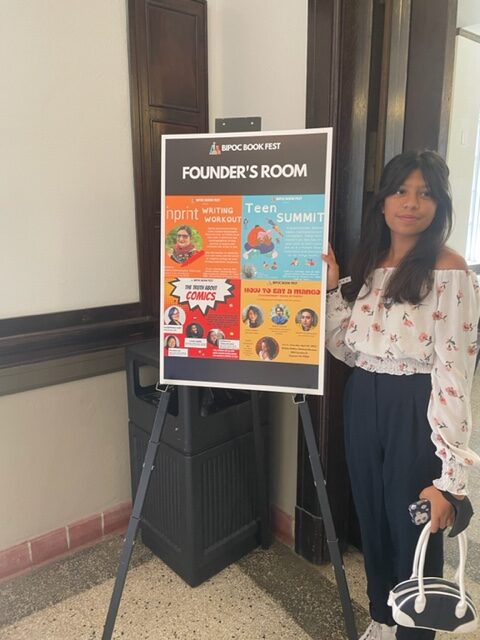 Sept – Oct 2022 – 501(c)(3)
Organization and formation of BooksBeyondBias.org as a non-profit and registration with IRS for 501(c)(3) status, which was received in Oct 2022.
Nov – Dec 2022 – Book donation drive
Using Amazon Gift registry. – over 300 books donations received
Feb 2023 – Freedom to Read Ambassador
Completed PEN America and Brooklyn Public Library's Freedom to Read Advocacy Institute to qualify as a Freedom to Read Ambassador.
Apr 2023 – Brown Sugar Café grand opening
Partnered with Brown Sugar Café to host a booth at their relaunch party to help create awareness and solicit book donations. Met several authors and over 150 people signed up to be on our mailing list.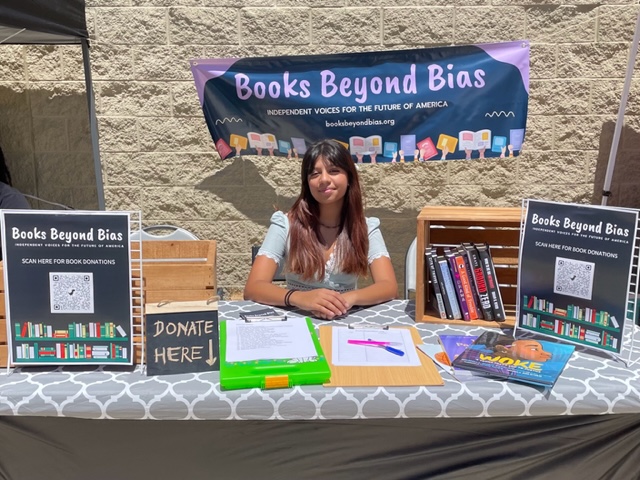 Apr 2023 – Houston Chronicle feature
BooksBeyondBias was featured in HouWeAre newsletter by the Houston Chronicle and on their Instagram
We had an amazing turnout at the BIPOC Book fest at the Asia Society this year. We donated over 400 books to a wide audience that included librarians, teachers and most importantly, school going kids who have been most impacted. A lot of time was spent raising awareness and talking about Book Bans.
Over 500 people signed up to be on our mailing list and we have already started receiving book donations from some of them. In addition, I was invited to participate in the Teen Panel where the topic of discussion was 'BIPOC representation in Media'. I felt it was a spirited discussion and we all left with something to think about.
Was a busy busy day being on my feet for 8 hours, and have totally lost my voice talking to so many, but I feel very content to see it all come together.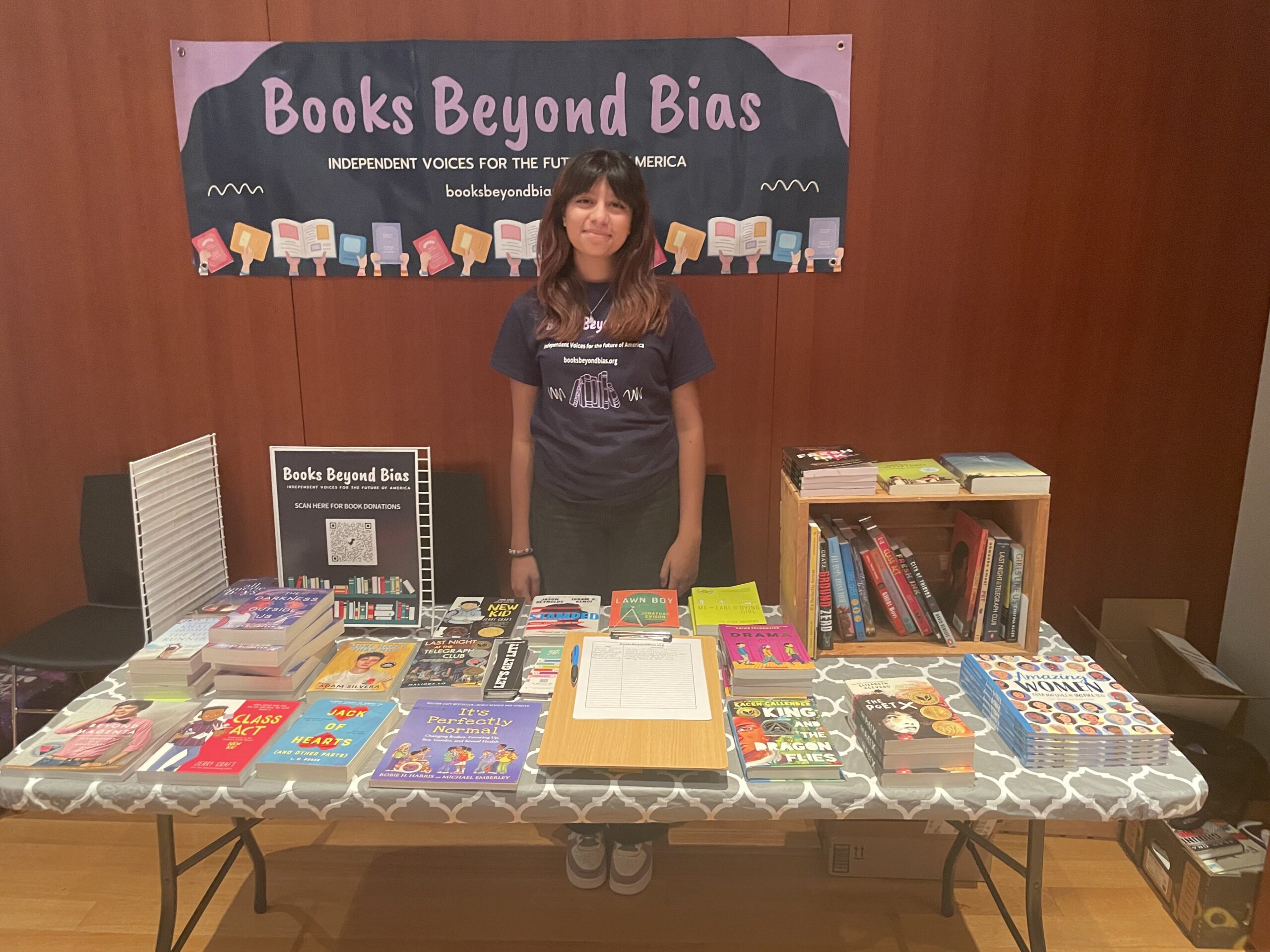 June 2023 – Civic Innovation Academy – Georgetown University – Washington D.C.
I was honored to be invited to participate in the Civic Innovation Academy at Georgetown University by Civics Unplugged (we are also featured on their website… https://www.civicsunplugged.org/impact). I spent a week meeting with legislators, Congressmen and even Senators to talk about current issues facing our generation. I got to talk to Senator Chris Murphy, Congressmen Jamaal Bowman and the amazing Maxwell Frost. With each, I brought up Books Beyond Bias and the fight against book bans and conveyed our frustration.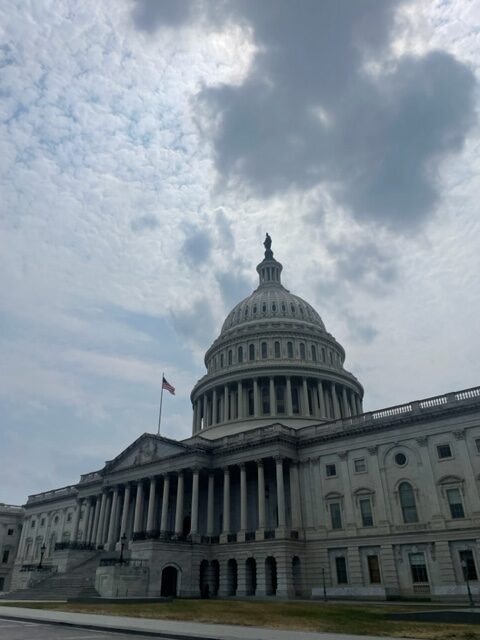 next up: Nov 2023 – we take our message to the Texas State Capital – Civic Innovation Academy – Austin
I have been invited to participate in the next chapter of the Civic Innovation Academy, this time in the heart of my home state, where I hope to talk to State Senators and legislators about our goals. Can't wait!